Indoor Air Quality In Schools
Green Schools Rock supports schools in helping to address indoor air quality. Please see all our resources below!
Where We Learn Matters Tour 🍏
If you would like us to visit your school to provide free support, indoor air quality resources, tools and guidance.
Contact us today!
The Environmental Protction Agency
IAQ Tools for Schools Action Kit shows schools how to carry out a practical plan to improve indoor air problems at little- or no-cost using straightforward activities and in-house staff. The Action Kit provides best practices, industry guidelines, sample policies, and a sample IAQ management plan.
The American Lung Association
has created the Indoor Air Quality in Schools Guide to assist schools in improving the quality of their indoor air. The guide provides an overview of indoor air quality and shares tools that schools can use to improve air quality.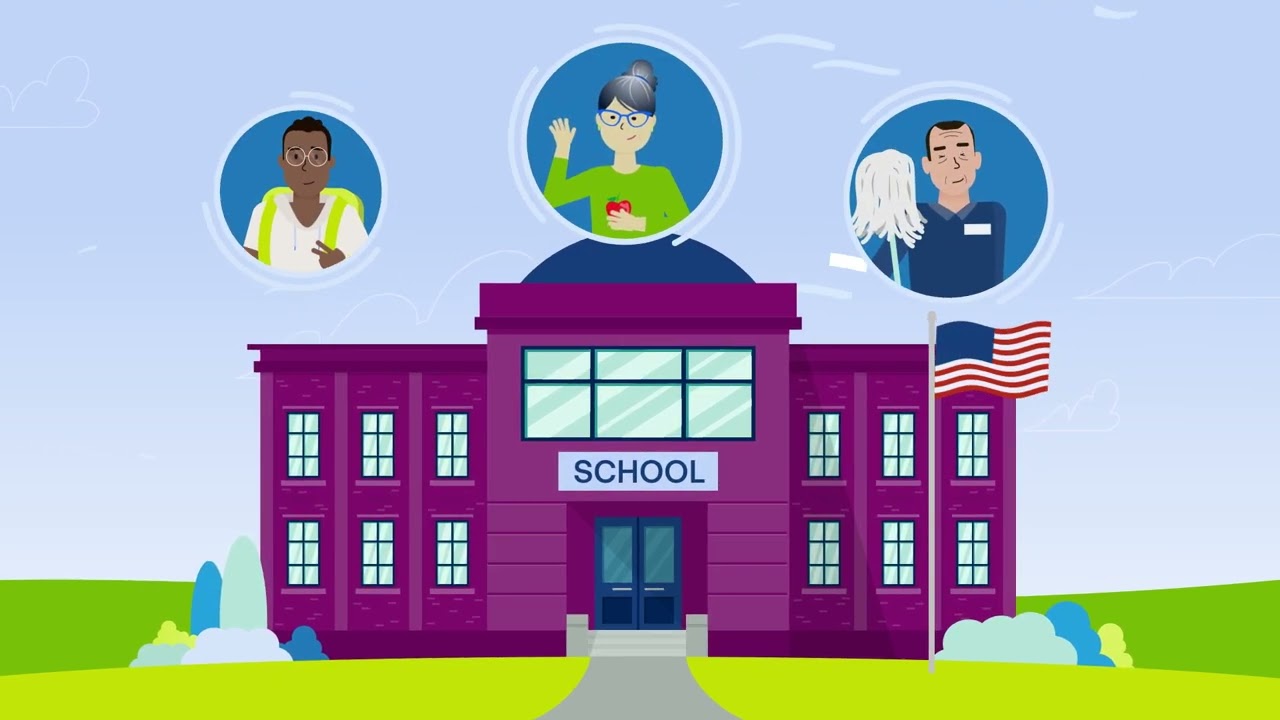 The Environmental Protection Agency program on managing asthma and school indoor air quality.
Asthma is one of the leading causes of school absenteeism causing an estimated 13.8 million lost school days in children ages 5-17. Children with asthma are especially vulnerable to environmental asthma triggers found indoors in many school buildings
EPA Divison 5 Illinois & Wisconsin
Contact to borrow indoor air quality sensors and for step by step information on how to do an indoor air quality assesment. In addition ask for a FREE indoor air quality assesment for your school.
Sheila Batka
Environmental Engineer
U.S. EPA Region 5
Air and Radiation Division
77 W. Jackson Blvd (AT-18J)
Chicago, IL 60604
batka.sheila@epa.gov
ESSER III
ESSER III, the Elementary and Secondary School Emergency Relief Fund grant program authorized under American Rescue Plan (ARP) Act, provides additional money for local educational agencies (LEAs) to prevent, prepare for, and respond to COVID-19. ESSER III supplements ESSER I, created by the CARES Act in March 2020, and ESSER II, created by the Coronavirus Response and Relief Supplemental Appropriations (CRRSA) Act in December 2020.
Renew America's Schools Grant!
Next round will be announced in Spring 2024 The U.S. Department of Energy (DOE) launched the $500 million Renew America's Schools Program to promote the implementation of clean energy improvements at K-12 public schools across the country. This first-of-its-kind investment, funded by President Biden's Bipartisan Infrastructure Law (BIL), aims to help school communities make energy upgrades that will lower utilities costs, improve indoor air quality, and foster healthier learning environments.
Inflation Reduction Act
The Inflation Reduction Act includes $50 million for the
Environmental Protection Agency
to assist schools to improve air quality and reduce greenhouse gas emissions. Of those funds, $37.5 million is available via grants for schools in low-income and disadvantaged communities to monitor and reduce air pollution and greenhouse gas emissions, and $12.5 million will be available via technical assistance to help schools address environmental issues, mitigate ongoing air pollution hazards, and develop school environmental quality plans that include standards for school building design, construction and renovation.
American Rescue Plan Act State and Local Fiscal Recovery Funds
'States and local governments can draw on $350 billion to improve ventilation systems in buildings where people are gathering, including schools, hospitals, nursing homes, restaurants, office buildings, commercial buildings, multifamily residential buildings and transportation hubs. This funding can be used for the assessment, updates, repairs, installation and other projects to improve ventilation and indoor air quality in buildings. Funds must be obligated by Dec. 31, 2024, and spent by Dec. 31, 2026. The Treasury Department recommends that recipients ensure that the inspection, testing, commissioning, maintenance, repair, replacement and upgrading of ventilation systems are performed by a skilled, trained and certified workforce. An overview of this funding is available on them a paragraph. Treasury Department's
website,
and its
guidance
regarding how the funds can be used to assess and improve ventilation systems is outlined on pages 16-19.